Dedicated server management

---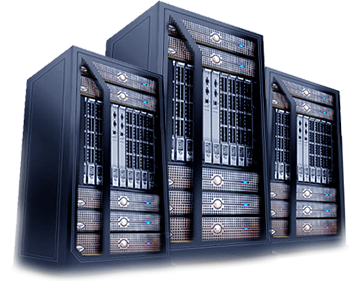 Remote round the clock support
Server control system configuration
Dedicated servers connection and monitoring
Dedicated server management include
Audit and optimization
We audit and optimize the performance of your server after the service activation
Monitorin 24/7
Every server is connected with the monitoring system for fast reaction
Reliable support
Your task will be accepted and solved, even at night or on weekends
Dedicated servers support plans
Basic
Standard
Advanced
Number of hours according to plan
3 hours/1 server
7 hours/1 server
10 hours/1 server
Reaction time on clients request
up to 1 hour
up to 1 hour
up to 30 minutes
Installation of operating systems and control panels
Round the clock servers monitoring
(reaction time on monitoring signal)
up to 15 minutes
up to 15 minutes
up to 10 minutes
Additional monitoring of sites on a server
1 site
3 sites
5 sites
Optimization and consultation of a server
Installation and configuration additional software
Server log-files analysis
Backups configuration
Installation/configuration and support DDoS-proof systems.
Communication with Data Center upon request
—
—
Server migration(all data from one server to another)
—
—
Additional support for you
and your clients via Skype (only for clients with VIP status)
—
—
Work in clients ticket system (solving technical
issues) (only for clients with VIP status)
—
—
$50/month.
$105/month.
$140/month.

Order Advanced support plan for more than 5 servers and get VIP-client status!
Remote Linux/Unix managing is easy breeze
The dedicated server managing and its correct customization is not an easy task to do. It requires a solid knowledge base and time-consuming. Secom team offers a range of solutions for remote administration and dedicated server support. System management and IT outsourcing are the main areas of our company's work, which include professional servicing of your business servers.
Except for the constant support, we are also, providing one-time services like tuning, optimization, auditing, and server security. Fast problem-solving that encountered in the operations of server software and also helping to select a productive dedicated server for your projects. Secom specialists can quickly solve even the most complex task of administration of operating systems. We also optimize your server for Bitrix, configure KVS, install SSL, organize a backup system, and install any control panel to the server. We will do everything necessary for the productive work of your projects. Server technical support and remote management of Linux / Unix is ​​what we do around the clock and seven days a week. All sites work without interruptions and downtime, and your business is growing exponentially.
You can choose one of our server technical support plans or contact us, and we will provide an individual solution. Let Secom handle the management of IT infrastructure, the administration of networks, and your dedicated servers. We are providing consultations, analysis, and assistance in solving problems. We are working with all types of virtualization and all popular server control panels. Server maintenance and technical support is a complicated and responsible process. We have 9 years of experience in dedicated server support. We can provide professional and reliable outsourcing for your business.
➤

How much Server Management Service costs?

1-hour costs 20 USD
One-time work can be charged by the time spent, or it can be fix-price for the whole task
If you have a pre-paid server management plan, the cost starts from 15 USD/hour. The total amount for the task is discussing beforehand
➤

How to order a server management service?

Just go to the website and fill out the feedback form. We will quickly analyze the problem and offer the best solution according to your budget and time
➤

What is the response time to a ticket?

The average response time to a request is 15 minutes. This time may vary depending on the plan and load on the tech sup. The reaction time on a pre-paid support plan is discussing beforehand