Remote system management
of networks and servers

---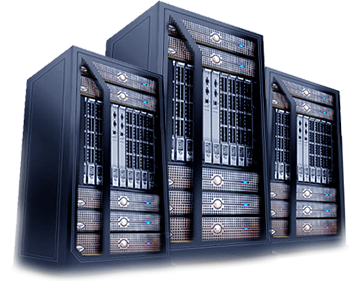 More than 10 years of experience
20 admins always ready to help you
25 hours a day if needed
Have a lot of tasks? Order 24/7 around the clock management
All one-time task are included in regular support plans
VPS management

---
Software updating upon your request
Servers optimization
Control of server security
Prices start from $45/month
Dedicated server management

---
Software updating upon your request
Servers optimization
Control of server security
Prices start from $50/month
SeCom - IT outsourcing of the system management
IT outsourcing is the main direction in Secom work. We are providing the remote server support for dedicated servers and VPS/VDS. Our specialists have vast experience working with highly loaded projects that require round-the-clock monitoring and a high degree of data security. Remote support is a guarantee of the operability and security of servers and, as a result, the projects located on them. We offer a wide range of services in this area, from one-time work on request to comprehensive technical support for servers. Professional server management from Secom ensures the fast and uninterrupted work of your servers.
IT outsourcing is the best solution for a business. You don't need to employ your own system administrator for your project support. It is better to hire a team of administrators, which is always online and watching after your servers. It's not only much cheaper, but it's also more convenient. We work remotely, have extensive experience in IT outsourcing, and last but not least, we can solve any server issue you have. The price depends on the task you need to do. We have, also, several plans of support and monitoring. Remote support from Secom is skilled system administrators, professional solutions, fast response, and of course, saving time and money on servicing your business's web systems.
Server and network support is the best solution for web-studios, hosting companies, site owners, and for everyone who needs it a stable function of their projects. We perform a wide range of one-time setup and administration tasks for different operating systems such as Ubuntu, CentOS, Debian, FreeBSD. We also provide technical support for servers and VPS with virtualizations OpenVZ, KVM, Hyper-v, Xen, VMware, Virtuozzo based on сPanel, ISPmanager, DirectAdmin, Plesk or without control panels. Our experts work round the clock and always in touch so, you will get a fast response to your requests. Remote servicing of computers and servers for organizations is the main direction of our company, and we are doing it the best.
➤

How much Server Management Service costs?

1-hour costs 20 USD
One-time work can be charged by the time spent, or it can be fix-price for the whole task
If you have a pre-paid server management plan, the cost starts from 15 USD/hour. The total amount for the task is discussing beforehand
➤

How to order a server management service?

Just go to the website and fill out the feedback form. We will quickly analyze the problem and offer the best solution according to your budget and time
➤

What is the response time to a ticket?

The average response time to a request is 15 minutes. This time may vary depending on the plan and load on the tech sup. The reaction time on a pre-paid support plan is discussing beforehand