KVS servers configuration

---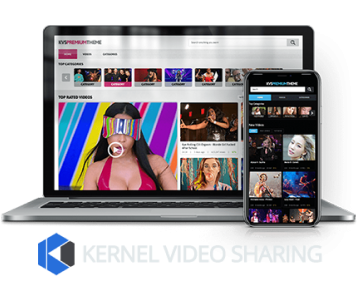 Installation and configuration for
video content and streaming under the
control of Kernel Video Sharing
We are official partners with KernelCo LTD for 5 years
We provide a full range of KVS services
Preparation
Server coniguration and optimization for KVS
Installation
The KVS installation by SeCom admins
Configuration
Conversion and storage configuration
Scaling
Infrastructure scaling
Clusterization
Configuration of multiserver solutions
Migration
KVM projects migration to new servers
The cost of a standard KVS installation - 70 USD, one-time works according to hourly rates
Haven't rented a KVS CMS license yet?
Built-in site builder
Multiserver storage system
Video player with advertising integrations
Installing a CMS system after purchase
Do you have questions or tasks?
Contact us!
Describe your task. Give us maximum information.
We estimate the volume of work, time frames, and price. Also, we can require additional info.
Start to work at your project.
The price starts from $10. Work without prepayment. Pay only after the job is done.

The price for one-time* hourly management $20 for 1 hour .
Minimum term of order is 30 minutes (the price of the order $ 10)
Have a lot of tasks? Order 24/7 around the clock management
All one-time task are included in regular support plans
VPS management

---
Software updating upon your request
Servers optimization
Control of server security
Prices start from $45/month
Dedicated server management

---
Software updating upon your request
Servers optimization
Control of server security
Prices start from $50/month
KVS is the best solution for media and streaming servers
We provide a full range of services for installing, configuring, optimizing servers of KVS (Kernel Video Sharing). The KVS server configuration, optimization, video sharing set up, installation/updating KVS, data transfer, server questions consultation - we will do all it quickly and professionally. Secom admins will configure and install your server for video, make settings for the high quality of the streaming server. You can create a successful project on Kernel Video Sharing with the help of our technical experts.
What is KVS?
KVS is a unique CMS. With its help, you can build high-load video content sites. This professional CMS allows you to create and manage sites. It's also an open-source project, so it allows you to make the necessary changes in it. KVS is using in video hostings, online entertainment sites, movie theater sites, social networks. Kernel Video Sharing installation is a difficult process, but Secom technical specialists can perform it with eyes closed. We have vast experience working with this technology. We can help you with the initial installation and further management.
The reliability and speed of KVS are proven by its users all over the world. Service installation for online streaming and further managing video content is possible thanks to the use of this system. We will provide the consultation if it's necessary. And we will configure the server according to your tasks. Secom is successfully cooperating with Kernel Video Sharing. During this time, we have completed hundreds of projects. We can help you with the system setup and configuration.
➤

How much Server Management Service costs?

1-hour costs 20 USD
One-time work can be charged by the time spent, or it can be fix-price for the whole task
If you have a pre-paid server management plan, the cost starts from 15 USD/hour. The total amount for the task is discussing beforehand
➤

How to order a server management service?

Just go to the website and fill out the feedback form. We will quickly analyze the problem and offer the best solution according to your budget and time
➤

What is the response time to a ticket?

The average response time to a request is 15 minutes. This time may vary depending on the plan and load on the tech sup. The reaction time on a pre-paid support plan is discussing beforehand