Dedicated and virtual private servers audit

---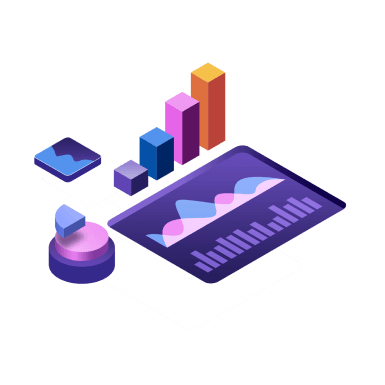 equipment checking
software inspection
searching for server optimization opportunities
identifying critical vulnerabilities
We have over 10 years of experience with server management!
We will analyze server errors and vulnerabilities
Server status
Checking disks and RAM, CPU, RAID, etc.
Server errors
Searching and studying server errors
Database analysis
Checking the connection to MySQL, errors, and the current version
Audit settings
Server analysis and optimization
Server monitoring
Checking Zabbix, Nagios etc. settings
Security Audit
Server security checking, searching for security vulnerabilities
Are you sure that your server is in perfect performance?
Order an audit to confirm this and exclude problems in the future!
Not sure which Audit is right for you?

---
1. Order a Free Consultation
2. We will analyze your server or project
3. We will provide the best option and start the audit

After the audit, you will receive a detailed report, depending on chosen tariff. This report will help identify and solve server problems, find ways to optimize server or infrastructure performance.
Server audit tariffs comparison
| | | | |
| --- | --- | --- | --- |
| CPU, RAM, HDD, SSD status | | | |
| RAID array audit | | | |
| Web Server Nginx, Apache, Nginx+Apache | | | |
| Web Server Nginx+PHP-FPM, LiteSpeed | — | | |
| Main PHP optimization | | | |
| Alternative PHP optimization | — | | |
| MySQL audit | | | |
| Postgres, MongoDB audit | — | | |
| Server log analysis | | | |
| Apache Optimization Analysis | — | | |
| Analysis of Nginx Optimization | — | | |
| Database optimization analysis | — | | |
| Monitoring systems Zabbix, Nagios, etc. | — | | |
| Backup system audit | — | | |
| Firewall audit | — | | |
| Website error logging analysis | — | | |
| Server error logging analysis | — | | |
| Server infrastructure analysis | — | — | |
| Audit price of 1 VPS / VDS | $20 | $30 | $40 |
| Audit price of 1 dedicated server | $20 | $30 | $40 |
| | | | |
Basic audit tariff plan
1
One-time checking of the main system metrics
Semi-automatic mode with further analysis
Appropriate for server checking
| Server type | Price |
| --- | --- |
| 1 virtual VPS/VDS | 20 $ |
| 1 dedicated server | 29 $ |
Service description - This service includes server checking according to the main approaches. Checking the main server metrics in a semi-automatic mode, using scripts with additional data analysis.
Implementation - Audit can be the best solution for checking the server`s work or as an initial server checking if you have a problem.
Main settings - CPU, RAM, drives, RAID arrays, the OS relevance, the update`s availability for software, the optimal web server configuration, and software are taken into account.
Time - The test time depends on the load and the complexity / specifics of the server. Typically, the test takes no more than 30-60 minutes.
Important! This checking does not include data collection and analytics at a set time. The test is performed once and data collection occurs at a specific point in time. If you need to get results on the server`s work at a certain point in time - let us know and we will schedule an audit. Collected data includes a number of drives, their status, errors in smart tests, raid array configuration and rationality, file system and free space, the inodes fullness. The CPU is used to determine the load average and waiting threads for the last 1, 5 and 15 minutes. CPU analysis and the efficiency of their use by web server services.
Advanced audit tariff plan
| Server type | Price |
| --- | --- |
| 1 virtual VPS/VDS | 40 $ |
| 1 dedicated server | 60 $ |
2
Audit performance at a certain time
Manual data checking by our specialist
Detailed server work analysis
Service Description - This is an audit of the current server performance, as well as the collection of statistical data. It allows you to analyze important options: the server load, the need to expand the configuration, the possibility of reducing resources, etc. This is a great solution for thoroughly examining and checking server health. Appropriate for virtual and dedicated servers.
Implementation - A detailed server analysis, determining the load for a certain period of time. Search for problem areas in the server settings. Recommendations for server optimization. Search, collection, and description of server errors and projects/sites running on it. Security audit of the server and the data stored on it. Recommendations for resolving and preventing configuration problems/errors.
Main settings - The main settings include the Basic audit and additional options. This includes system services and software installed on the server. All limits are checked that is not set in accordance with the configuration or can harm the stable project`s work. The security system, protection against attacks, the possibility of its implementation is studied, unprotected ports and protocols are determined. The firewall configuration is checked. The backup system is being studied.
Time - Audit takes 3 to 9 days, depending on the time range and server configuration complexity. We need at least 3 hours for auditing, installing data collection systems, analyzing data, etc.
Infrastructure audit tariff plan
3
Audit of all servers and network solutions
System administrators team check your system
Enterprise solution for large web-sites and companies
| Server type | Price |
| --- | --- |
| 1 virtual VPS/VDS | 60 $ |
| 1 dedicated server | 90 $ |
Service Description - This is an enterprise server audit solution. The service is for internal server checking, for finding optimal architectural solutions. If your project consists of several or dozens of servers interconnected, this is the most appropriate option. We use an integrated approach.
Implementation - When it is necessary to optimize or search for problems in complex server structures. Technical servers checking to get a report on the optimal setting of each server and their interaction with each other.
Main settings - The main options of the current audit include all items of the Basic Audit, Advanced Audit service, and additionally the study and analysis of the entire server structure. The main emphasis of a particular system is the inspection of data transfer methods between its nodes, connection security, load balancing efficiency, resource sufficiency, and many other options to achieve maximum fault tolerance.
Time - The time depends on the scale and complexity.
Do you have questions or tasks?
Contact us!
Describe your task. Give us maximum information.
We estimate the volume of work, time frames, and price. Also, we can require additional info.
Start to work at your project.
The price starts from $10. Work without prepayment. Pay only after the job is done.
More about comprehensive servers audit
Comprehensive virtual and dedicated servers checking is one of the main services of Secom. More than 10 years of experience in working with server equipment, setting up networks and clusters, allows us to analyze all server problems in most detail and find the optimal solution. The server audit process depends on the tariff plan you choose, but, there is a list of options that will be implemented after ordering:
collecting of hardware data: OS, CPU, RAM, HDD, RAID
server logs analysis
audit of software versions - PHP, MySQL
What issues does server audit help solve?
Checking the equipment, the relevance of the server hardware architecture:
data collection about hardware CPU, RAM, storage
checking for equipment errors or system failures
analysis of the drives, disk partitioning, file systems, RAID checking.
Software inspection:
the OS relevance and used programs on the server
checking update repositories, their security and bugs
System audit at a certain time (depending on the tariff plan):
server logs analysis for a certain period of 3-7 days
server monitoring under load and during the absence of client requests
the ability to work under stress conditions or DDoS attacks.
When should you audit your servers?
We recommend auditing dedicated servers at least 2 times a year. Thus, you can keep up-to-date software versions, check server load and prevent possible hardware problems. It is best to inspect virtual servers after moving to a new hosting provider, or before the expected high load. We recommend for any type of server to create an audit schedule, in which one date will be the date that precedes the "high season" of your business. In this period the load on the server will be highest. The second date is six months later. There are several main reasons to do the audit:
the site started to work slowly under the same loads;
the server gives 5xx type errors
changing of hosting provider
waiting for a high load on the server
suspicion of an attempt to hack the server.