Comprehensive server solutions from Secom administrators

---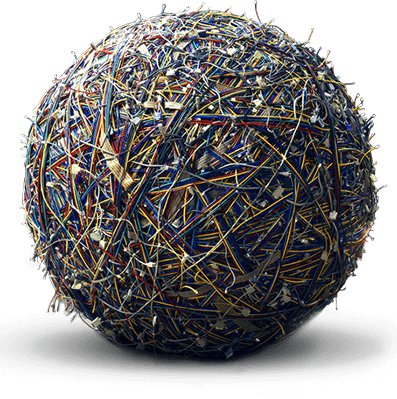 Small VPS or complicated server infrastructure? We can handle everything!
3 things that made us the best
since 2008
Professionalism
The constant process of admins' professional growth is the basis of our work. No dances around the fire only hard work on your tasks. The tambourine is only on our logo=)
24/7 support
Buying our services, you will get round the clock support from Secom admins. We have no day-offs, holidays cause we know that your projects must work every single day.
Flexible terms
We are working for your issues to settle. Give us your task, and we will propose several ways to solve it. You will only have to choose the best one and agree on a price. We have a lot of regular customers you should join us as well.
SeCom admins have solved
more than 300 thousand tickets for our regular clients in 10 years.





Feedback
Fast problem solving
DokTraF, searchengines.guru forum user
"Sincerely grateful for the help with my problem. Everything has been done fast and professionally. They helped me when no one could, and it took them only a few minutes. Highly recommended. Thank you, Secom!
Server configuration
Regga, user searchengines.guru forum user
I worked with these guys to configure my dedicated server. All issues were solved very quickly. They are really shamans of server management. Going to make one more request, I want them to optimize my server. I highly recommend working with them.
P.S. The price became a nice surprise!
They are incredible.
Dmitrii Rus, review from hosting101.ru
"I was amused by their speed of work. Seems like they never rest. The problem that my admin tried to solve for a long time and in the end didn`t succeed they solved for a few days. Politeness, professionalism, and responsible attitude to work with these words I characterize them. The result and reputation are more important than momentary earnings is a proper prioritization. I recommend with all my heart!
Fast reaction
seo-kalipso, review from searchengines.guru
I worked with Secom several times as I needed to configure my servers and I liked it. They reacted very fast (compared to hosting support). Can solve difficult tasks. It inspires trust. Professionals! Definitely, recommend!
The Best
proweb.com.ua, review from searchengines.guru
"Once again I was convinced that this service is the best, starting from approach ending with realization! They always helped me. Recommend! You will not regret"
Quick and competent
Client's feedback from upwork.com
Helped setup monitoring software across several servers. Was very quick and competent.
Do you have questions or tasks?
Contact us!
Describe your task. Give us maximum information.
We estimate the volume of work, time frames, and price. Also, we can require additional info.
Start to work at your project.
The price starts from $10. Work without prepayment. Pay only after the job is done.
Let professionals manage your server.
Our company provides management, configuration and technical support for servers. And we are really good at it. Professional Secom team of works since 2008. We provide the highest level of service of the remote system management. Also, we help to choose the best configuration of a dedicated or virtual server in the most reliable Data Centers for your projects. Server solutions form Secom are high-quality services of servers management and remote technical support. We can solve tasks of any level difficulty. We work with both small VPS and complex server infrastructures.
We have years of experience, so management of any OS will not be a problem for us. We work with CentOS / Redhat / Debian / Ubuntu / Freebsd and others. Excellent knowledge of the most popular control panels (ISPmanager, cPanel, Plesk, DirectAdmin, etc.) allows us to provide quality support for the servers. We will configure a backup system, install paid or free SSL certificates, transfer websites from hosting to hosting, optimize the server for KVS, configure the WHMCS system and a lot of other stuff upon request.
Secom server management is the best solution for support and configures servers for the stable operation of your online business. Your servers will be added to our monitoring system after your order our server management. You no longer have been worry about server performance. Now, this is on Secom professionals shoulders. Around the clock, we offer full comprehensive outsourcing support for hosting companies. We work with customers tickets solving all technical issues quickly and efficiently. Hosting providers supported by our technicians on behalf of your company.
If you need some extra information, you can contact us via the ticket system, chat, Skype and by phone as well. We are working 24/7.
Supported technologies





➤

How much Server Management Service costs?

1-hour costs 20 USD
One-time work can be charged by the time spent, or it can be fix-price for the whole task
If you have a pre-paid server management plan, the cost starts from 15 USD/hour. The total amount for the task is discussing beforehand
➤

How to order a server management service?

Just go to the website and fill out the feedback form. We will quickly analyze the problem and offer the best solution according to your budget and time
➤

What is the response time to a ticket?

The average response time to a request is 15 minutes. This time may vary depending on the plan and load on the tech sup. The reaction time on a pre-paid support plan is discussing beforehand