Comprehensive website audit in 1 click

---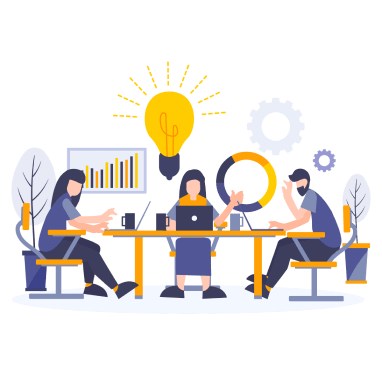 audit site optimization
analysis technical metrics
finding vulnerabilities
As a result, you'll get a report to improve your site
Order Audit
Hurry up! We take only 5 audits per day
How to get a comprehensive audit for your site?
1
Order a site audit
Only click on the Order button for order
2
Enter your website address and email
Individual report for each domain
3
Receive an individual report
Each site is studied by specialists separately
Are you sure that everything is fine with your site?
Order an audit to confirm this for yourself and your customers!
We analyze the 35 most important website metrics
Technical audit
We help to find technical structure problems on the site
Security audit
We check the site for viruses and related security threats
Speed test
We find problems with website loading speed and server speed
Content analysis
We check the site quality content
Site in search
We determine your site interaction with search engines
Domain name audit
We check domain registration period, current status, SSL availability, and validity
How much does a site audit cost?

---
The basic price is 60 usd
30 USD
price today
* if the button is active, you have time to apply!
We begin the analysis immediately after the application
Each application is processed individually
No more than 5 audits per day
You get a handy summary report

Based on the audit results, you receive a report - a map with your website strengths and weaknesses. With this checklist you can immediately begin to upgrade your site, which will increase the position in search engines and number of your customers.
4 reasons to order an audit
Want to get the top 10 Google / Yandex
1
The audit find the main factors without which your site will not be able to take a leading position in the search engines
Want to have more customers from search engines
2
Sites similar to yours bring 10X more customers than yours, do not hesitate to follow our recommendations and take the competitors place
Want to get ahead competitors
3
Statistically, 86% of owners do not audit their sites, among them are your competitors. Follow our recommendations and you will receive a strong advantage
Want to have a quick result
4
We have collected 35 items in a handy report, all of which are practical to implement and absolutely effective. You can fix most problems by yourself
The audit implementation is the ones 20% of effort that will bring 80% of the result!
Why without an audit you can lose customers and your site?
Mistakes on the site scare away customers
Viruses can damage information on your site or steal data
Browsers mark a site without SSL as insecure for the client
When the owner forgets about his site, he may lose the domain
Детали анализа сайта на соответствие техническим и SEO параметрам
If you need to get your site on the first page of search engines, you should know only connecting it to the Internet is not enough. To get free traffic from search engines you need to study your site in detail.
How often do you need to audit the site?
Many site owners will not be able to answer the last time their site was studied by experts. Moreover, the owners of the domain name do not check the site for compliance with certain requirements. The main advantage of our site audit is that after the first report you will be able to use it as a checklist to monitor your other sites. Also, you will be able to regularly check your site for compliance. We recommend you to check the site at least twice a year. First, approximately with this frequency popular search engines update their algorithms, introduce new requirements or update existing ones. Secondly, it will allow you not to forget to renew the domain, to control the lack of malicious code, and to find growth points for your site. Third, six months is the average time. In six months you will see the result of your efforts.
Is it possible to audit the site by yourself?
There are a large number of recommendations and online checklists. You can audit a site for free and on your own. You can be an expert in your field, but the site audit must be done by a specialist. The audit includes a comprehensive review of the 35 main components of your site. There are more than 200 such components, but we check the main ones. A general site review allows you to find important details that are often overlooked by webmasters or site owners. Internal site review - it is checking important site components, security level, and content quality. Site load speed analysis is the main method for site optimization today. SEO analysis includes the main elements that affect the site ranking in search engines. We check the basic elements and give recommendations for your site. As a result, you will receive a ready site report. Each completed item will bring your site closer to the leading positions.
A comprehensive website audit is different from a rapid test and can take several weeks or more. As a result, the owner receives many edits, which complicates the audit. Edits can take months. We offer a ready-made checklist with edits that you can apply much faster.
Готовы заказать аудит?

---
The basic price is 60 usd
30 USD
price today
* if the button is active, you have time to apply!
We begin the analysis immediately after the application
Each application is processed individually
No more than 5 audits per day
You get a handy summary report